My new book,
A Christmas Cornucopia
, is out today. Run to the bookshop, run!
It is about the origins of our Christmas traditions: why we have Christmas trees, why Santa comes down chimneys, and why we it all happens on December 25th and not (as once thought) on March 28th.
It's a beautiful little hardback and it's only £9.99 and, most importantly of all, Raymond Briggs says it's "Blooming brilliant", which ought to be enough for any sane book-buyer. It will allow you to impress your friends and bore your enemies with detailed knowledge of who Good King Wenceslas was and why he wasn't a king and wasn't called Wenceslas and absolutely didn't look out.
To the bookshop!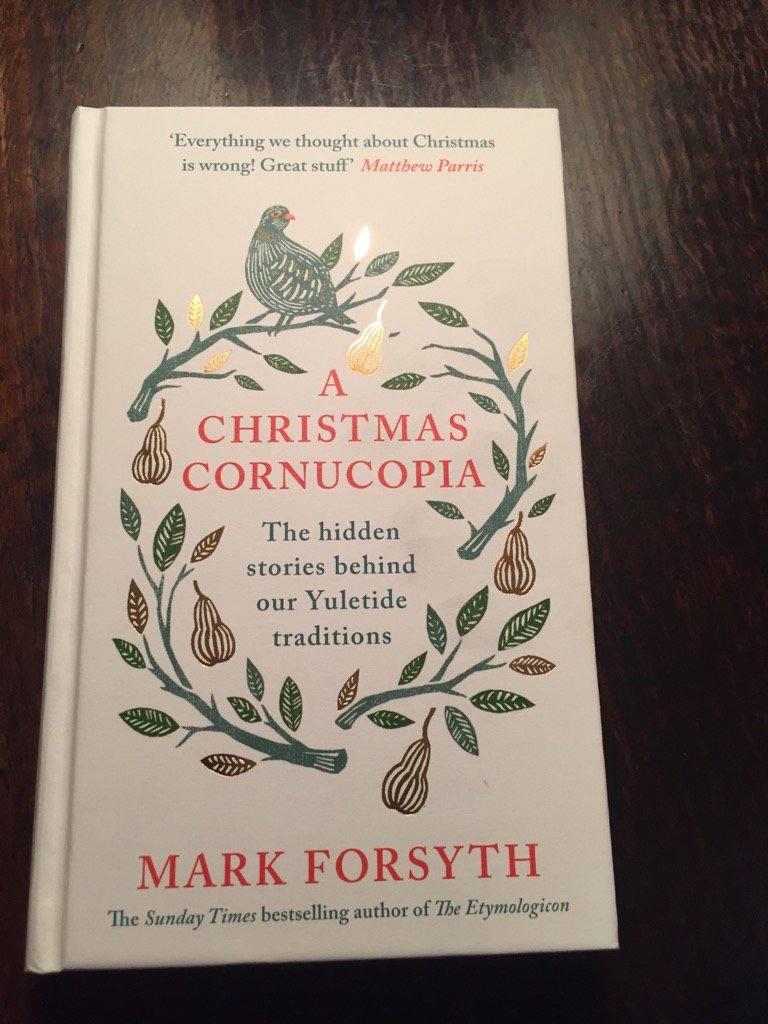 Look at the shiny gold bits.